Thursday, September 7th, 2017 at 6:38 am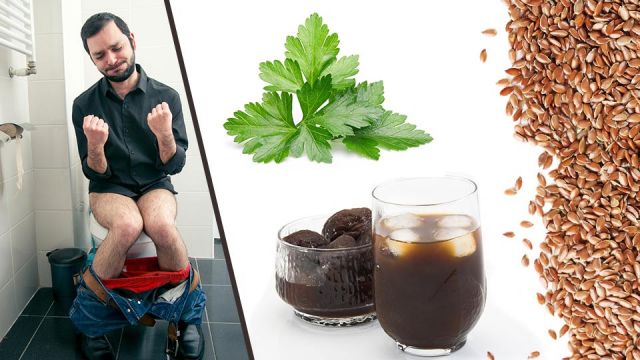 Constipation, especially chronic constipation, is one of the most uncomfortable feelings out there. It's bad enough having unexpected, acute constipation from a lousy meal; when this continues day after day, it's much worse. I've been there (hooray for low-grade chronic digestive issues).
When dealing with constipation, how you eat and what you eat matters a lot. If you pick up junk food on a regular basis, you often eat boxed, processed meals, you consume too much sugar, or you don't eat fruits and vegetables, you probably experience constipation pretty often. Overall, eating a plant-based, whole food diet, while making sure to include plenty of fiber and healthy fat, is your best bet for a tummy that doesn't hate you.
Of course, despite our best efforts to eat a healthy diet, constipation may sometimes occur for various other reasons. In these cases, natural laxative foods can be very effective; as effective or more than over-the-counter laxatives. The following are eight to try next time your system is misbehaving:
Coconut oil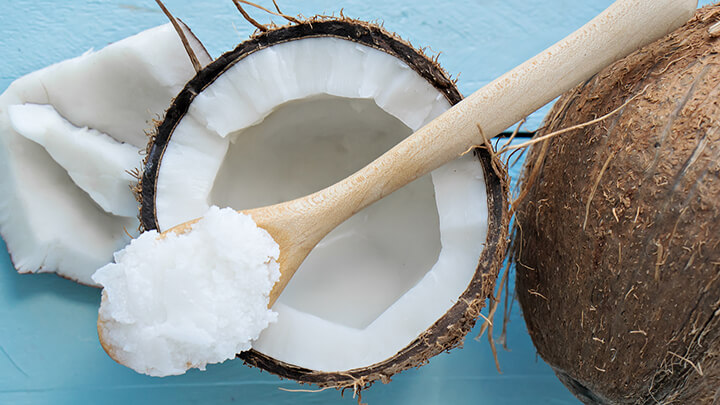 Coconut oil is a natural, nutrient-rich fat, and getting more into your diet can help to ease chronic constipation over time. This oil may help to soften your stool, thanks to its medium-chain fatty acids. Consuming these types of fatty acids may help to improve your digestion, and help your body get more nutrients from the foods you eat. The many benefits of coconut oil can translate to a healthier metabolism and digestive system.
Dried plums and prune juice
This is one remedy that I personally employ in times of severe blockages. When I was pregnant with my son, prune juice was the only thing that helped the horrible constipation that occurred in my third trimester. Eating prunes, also known as dried plums, may have even more benefits, because they contain more fiber. The age-old prune/constipation remedy may work due to several factors, including the presence of sorbitol and a high concentration of insoluble fiber. Plus, eating dried plums may help to prevent colon cancer.
Parsley
This common herb is often taken for granted, both for its subtle flavor and its medicinal benefits, but parsley (especially its juice) is actually a traditional folk remedy for constipation. The laxative benefits of parsley have been subject to some research, which identified mechanisms underlying parsley's effectiveness, and put some science behind its use.
Yacon
Yacon is a tuber that is native to Peru, and it's another traditional remedy for constipation. A study performed in 2008 and published in the journal Digestion tested the effects of yacon syrup on the digestion of healthy volunteers. Based on their results, the study authors wrote:
"Yacon markedly accelerates colonic transit in healthy individuals. Further studies are needed in constipated patients to confirm this preliminary data. Due to the low caloric content of yacon, the root could be a useful treatment in constipated diabetics or obese patients."
Flax seeds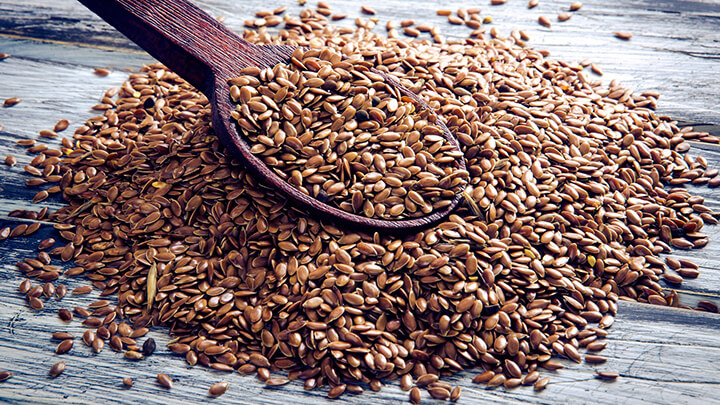 Flax seeds are rich in protein, fiber and omega-3 fatty acids, making them a wonderful food for digestion and for overall health. They also contain mucilage, a type of fiber that bulks up your stool and helps food to move through your colon more quickly. Just remember to grind your seeds before you eat them. Try adding some to a smoothie.
Berries
Berries are great for digestive health for several reasons. They contain soluble and insoluble fiber, the combination of which improves your bowel regularity over time. They also contain vitamin C, which makes food pass through your system more quickly. Try to get a variety for a wealth of antioxidants. Blackberries, blueberries, raspberries, strawberries and mulberries all have their own unique health benefits.
Sweet potatoes
Sweet potatoes are another great food to make a staple in your diet if you frequently experience constipation. They are very gentle on the system, and they're a great source of fiber, especially if you eat them with the skin. They also contain many other nutrients and antioxidants, including magnesium, which is important for constipation prevention. Try roasting some with the skins on and enjoy them with a bit of coconut oil, a dash of cinnamon and a pinch of Himalayan salt.
Probiotics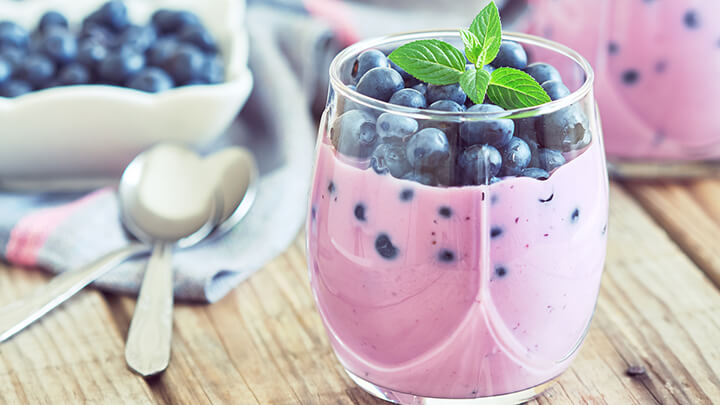 Eating probiotic foods such as kimchi, sauerkraut, natural yogurt, kefir and certain types of pickles on a regular basis can help you to keep your bowels functioning smoothly. Probiotics help to improve the health of our microbiome, and a healthy microbiome equals healthy digestion, a stronger immune system and much more.
A 2008 study published in the journal Pharmacotherapy tested the effects of probiotics on individuals with irritable bowel syndrome (IBS). On their results, the authors wrote:
"Four of five studies of the effects of probiotics on colonic transit time revealed a benefit compared with placebo. As probiotics have shown benefit and possess a favorable adverse-effect profile, their use may represent an option for symptom relief in patients with IBS."
All in all, eating a healthy, clean diet filled with fiber-rich and probiotic foods, getting plenty of exercise, drinking plenty of water and controlling your stress levels is a good way to keep yourself from getting constipated. When it does happen though, the foods on this list should have you feeling lighter in no time.